​So you're here to look for the best rifle scope under $200, huh?
But, is buying a rifle scope under $200 even worth it?
The answer is a big YES, and we'd like to share with you why!
Dollar for dollar, the scopes found in this price range are some of the best. They're typically extremely reliable, built by reputable manufacturers with amazing warranties and are capable of withstanding and performing in tough conditions.
The other thing to note (and I am quite excited about it) is that even Leupold has great scopes in this price range.
Top 5 Best Rifle Scopes Under $200
I reviewed about 35 scopes to find the Top 5 scopes under $200 so it was a big undertaking! What I found was that for casual sport shooting the performance difference between a $200 and a $500 scope is very negligible.
Now if you're big game hunting, dangerous game hunting, shooting at longer distances (400+ yards), operating in low light conditions, or just looking for the best hunting scope, then you're probably going to want to spend more money.
Top 5 Best Rifle Scopes Under $200 in 2023
Why didn't I include the Vortex Crossfire II 2-7×32 or the FSI Sniper 6-24x50mm in my Top 5 list of best rifle scopes under $200?
I've had some people ask me why these 2 scopes didn't make the cut as some of the top rifle scopes under $200, especially the Vortex Crossfire 2, as Vortex makes some great rifle scopes. After reviewing them, I came up with a few reasons.
 The glass clarity isn't as great. They were close but not close enough

 The focusing on both scopes seemed like it could have been better.

 The FSI specifically isn'y made with high quality materials, even though it comes with a lot of extra features when you purchase.
Basically, you are paying for a good working scope that will get the job done, but you aren't getting the same quality that other scopes between $100-$200 have. It's about finding the BEST rifle scope under $200 for the money.
For now, these rifle optics don't quite cut it.
We believe that these rifle scopes are ok if you are the type of person who is loyal to a specific brand or even wants to try something new.
And regarding the FSI, if you want a lot of extra stuff included in the price such as the extended sunshade and heavy duty ring mounts all for only $106, it's a good option. But we believe our other rifle scopes under $200 that made in into the Top 5 have more value.
Should you buy an optic under $200?
Aside from features and controls, the main difference from a scope in one price bracket to another is the overall quality control. Dialing in the scope using the windage and elevation knob becomes far more important at 400 yards then 50 yards.
Rifle scopes and other hunting scopes under $200 are typically used for varmint hunting on rimfire rifles or target shooting with a .22lr or .17/17hmr. With that being said, some of the higher quality rifle scopes that are reviewed below make a solid companion on a .308 or .30-06. 
In short, for a casual sport shooter, a $400 lens isn't going to improve your accuracy any more than a new pan will make us a master chef. However, if you're a serious hunter looking for a great hunting scope or are shooting at long range and need a long range scope then $400, $500, or even $1000 rifle scope looks a lot more attractive. 
Best Rifle Scopes under $200 Reviewed
1. Nikon P-223 3-9×40 Mate BDC 600 – Best Rifle Scope Under $200 to buy in 2023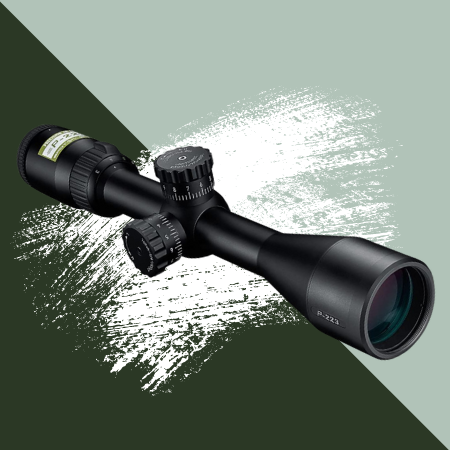 If you're looking for a reliable AR scope for under $200 look no further than the Nikon P-223. It's specifically designed for an AR, with exceptional sighting speed.
Nikon has developed one of the best reticles through their unique Bullet Drop Compensator (BDC) reticle system that helps match your aiming point with the caliber of bullet you are using at different distances.
See "What Nikon BDC Reticle is Right for Me?" for more information and access to their ballistic match technology. 
It performs accurately up to 250-300 yards which is terrific for an inexpensive scope. The Spot On app from Nikon is fantastic for dialing in your accuracy and scope selection. 
As I've come to expect with Nikon, the optics are clear and precise. Bear in mind, these don't come with rings so you'll need to purchase a set to mount this.
Compared to some of the cheaper scopes on this list, the Nikon is a lot clearer at a distance. Ideal for hunting and target shooting alike; dollar for dollar this scope is hard to beat. The zero-reset turret feature is an added bonus that makes zeroing the scope in the field a snap.
I tested this scope out at the range on my AR 15. I sighted it in at 100 yards no problem and hit the bulls eye consistently. 
It was nice and bright and actually worked pretty well in low light conditions. And it stayed center no matter which power setting I used.
Once of the more important things is that it kept its zero. I unmounted the scope to test other scopes and came back to it after a couple of weeks to see if it kept its zero, and it did! Sometimes with cheaper scopes, holding zero is an issue.
This scope isn't super easy to equip unless you have the right tools. It requires the use of a proper gunsmith torque wrench, a cross-hair leveling device, and care in mounting. But once you get it properly mounted it really does a great job. If you don't have the proper tools to align the scope the first time, find a gunsmith and you will be very happy with the performance
Overall, the scope was great and made it #1 on my Top 5 scopes under $200 list. 
Cheaper scopes tend to have a different point of impact at different magnification power settings, but for me,  the crosshairs and mil-dots on the Nikon P223 were clear through all the settings. 
​In short, this scope is just fantastic. It has the capabilities that usually come in much more expensive scopes and it looks good on an AR too. Scope is designed for an AR, specific ammo (223 Rem /5.56 NATO round but not limited to) and for tactical or short to mid range use. It really works as advertised
Pros
 Nikon Lifetime Warranty

 Clear glass and focuses well.

 The adjustments are straight forward and very accurate. .

 BDC Reticle is great.
Cons
 A little fuzzy at higher magnification.

 Not as easy to equip to get it mounted correctly.
Specifications:
Magnification: 3-9x
Objective Lens: 40mm 
Tube Diameter: 1″
Windage/elevation: 1/4 MOA
Length: 15.5"
2. Leupold VX-I Rifle Scope 3-9x40mm – Best Optic Under $200 for the Money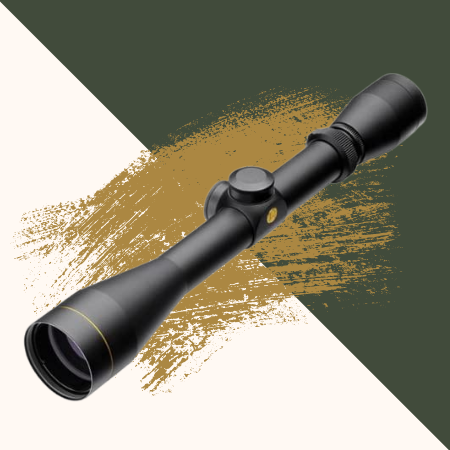 If you've been around guns all your life you've surely heard that Leupold is a leader when it comes to scopes.
But they are usually on the more expensive end of the spectrum when it comes to rifle optics.
Compared to the competition, Leupold's glass is consistently crisper and clearer.
Many die-hard Leupold consumers swear by them, and for good reason. Overall, this is one of the best deals out there on riflescopes to find a Leupold optic under $200!
The VX-1 is Leupold's low end optic, but still performs very very well. I woudn't expect anything less from Leupold. It is very well made.
It's also very bright and has a simple duplex reticle that works very well in many situations.
Testing it out, I equipped the VX-1 on a .308. Mounting the scope was ​simple and fast. The adjustments were also very easy to use and precise.
Within 4 rounds I was able to zero at 200 yards.
​Not that great of clarity in low-light conditions compared to other Leupold scopes, but still did great and still an above average scope for plinking!
Overall it's a great scope! With Leupold's lifetime warranty, it's hard to go wrong with this scope with the peace of mind knowing that if something is wrong with the scope they will fix the issue.
The waterproof feature is also very nice and I didn't find any blurring at any magnification power..
​Not much else to say about this product – if you are looking for a top of the line scope in this price range, look no further. Expect to be able to shoot very accurately at 300+ yards.
Pros
 Leupold Lifetime Warranty

 Great focus and clarity in all magnification ranges.

 Easy to equip and just as easy to zero.
Cons
 Had trouble with clarity in low light.
Specifications:
Magnification: 3-9x
Objective Lens: 40mm 
Tube Diameter: 1″
Windage/elevation: 1/4 MOA
Length: 12.6"
3. Vortex Diamondback 4-12×40 Riflescope – Best Rifle Scope Under $200 For Mid to Long Range Shooters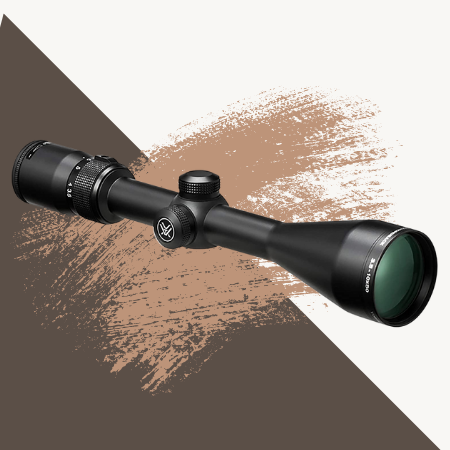 Vortex is another one of those optic companies that do such a great job and produce high quality products. With that being said, this Vortex can go toe to toe with any in its price range.
As a matter of fact, this was my first Vortex that I had ever used and reviewed, but it definitely wasn't by my last!
The variable power ring is easy to twist and the windage and elevation knobs are knurled and can easily be rotated without a coin or a flat head.
I tested this out on my .308 and had zero issues zeroing it in and it held true with over 50 rounds that I put through it. 
I sighted the scope in at 100 yards and of course it held zero quite nicely throughout my entire review. I had 1 inch groupings at 100 yards.​
I also decided to take it hunting and it helped me put meat in the freezer! Went elk hunting and got a 6 by 7 at 200 yards and the shot was placed right where I aimed it. 
Making adjustments was nice and easy as well. The clicks on the turrets are solid and assertive, with each click equaling about 1/4 MOA. Clicks weren't soft or mushy feeling either. 
​Be aware that the eye relief isn't the best. It's a little short compared to the other scopes on this list
For the money, this scope is the best as it gives you all of the features of high quality scopes for under $200!
And before I forget, the glass was amazing. Very crisp and clear and something that i would expect to see on a scope in the $300-$500 range, not the $100-$200 range!
And of course, you cannot forget about the unconditional lifetime warranty​. 
​If you are looking for a 4-12 with great optics for less, in a 3×9 small scope package, then this is the scope to buy for the money.
Pros
 Unconditional Lifetime Warranty

 Bright, clear and crisp.

 High quality scope for the money.

 Adjustments were easy to use.
Cons
Specifications:
Magnification: 4-12x
Objective Lens: 40mm 
Tube Diameter: 1″
Windage/elevation: 1/4 MOA
Length: 14"
4. Nikon Buckmaster 3-9×40 BDC – Best Optic under $200 for the Money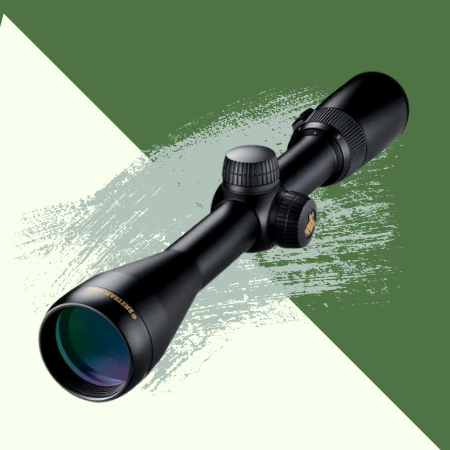 The Nikon Buckmaster features an anti-reflective optical system with multicoated lenses that allow 98% light transmission.
It's also very durable and very well made. Would you expect anything less from Nikon?
The Nikon optic is also waterproof, featuring Nikon's BDC reticle, and comes with Nikon's lifetime warranty. 
The Buckmaster has a consistent and comfortable 3.6″ of eye relief, but be aware that it's not very forgiving.
The 3.6″ should be plenty and will give you a great field of view throughout the magnification range.
Nikon is consistently one of the best optic manufacturers for the money and the same is true here for the Buckmaster. The Nikom Buckmaster line is considered entry level behind the Nikon Prostaff
With the right techniques and using a bore sight, you should be able to zero this scope in using less than 12 rounds and expect to hit the same target whether you are using 3x power or 9x. This scope is a good buy for the money and will compete with others that are double the price!
As I tested the optic out, the first thing I noticed when was how bright the glass was! It seems ultra bright compared to glass on other optics.
And when I was testing the scope on the .308, I accidentally dropped it pretty hard a few times​ and usually when that happens on cheaper scopes, I thought for sure it would lose zero, but it didn't move zero at all! That was definitely impressive since most scopes closer to $150 will lose zero in these cases.
This Nikon scope is very easy to use and install and zero at any range, so I was very happy as I was testing it out.​
For some reason in my review, the Buckmaster lost its focus and got blurry at 30 yards or less at 3x. So it's strictly a longer range rifle scope based on my experience.
Overall, if you're looking for the best rifle scope for the money and under $200, the Buckmaster is it. At around $150, it is not a high dollar scope, but it does not need to be for a rifle that goes in the woods and should be able to get beaten up a little bit.
For under $200, all your scope needs to be is accurate and able to stay on zero, and the Buckmaster does both.
Just don't use it too close to dark as it'll get blurry around 5 min before sen set.
In short, the Nikon Buckmaster is the a great rifle scope for under $200.
Pros
 Nikon Lifetime Warranty

 Very bright glass.

 It's nice to be able to use the Nikon app.

 Surprisingly holds zero for a cheaper scope.
Cons
 Issues with focus at anything under 30 yards at 3x.

 Eye relief not very forgiving.
Specifications:
Magnification: 3-9x
Objective Lens: 40mm
5. Bushnell AR Optics Drop Zone-223 BDC – Best Rifle Scope Under $200 for an AR and Long Range Hunters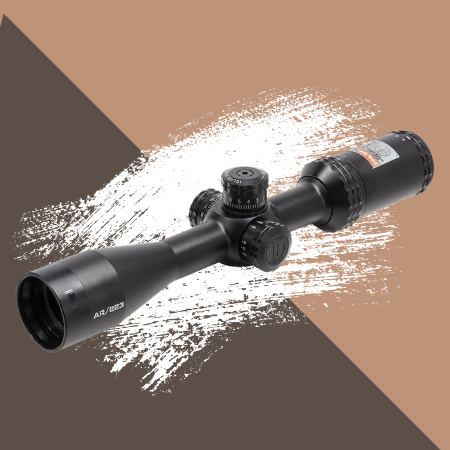 Bushnell is another one of those companies that makes great rifle scopes. 
The Bushnell AR optics in particular has been specifically designed for usage in long range shooting and hunting expeditions.
It's been proven to do very well in low light and harsh weather conditions. And it also maintains its accuracy even after several mounting and dismountings, which allows the shooter to start shooting without a lot of preparation time.
This Bushnell optic comes with an amazing side focus parallax correction system that works extremely well for long range shooting. 
The BDC reticle is designed specifically for a 55 to 62 grain, 223 REM/5 loads. With the reticle, you can zero in at approximately 104 yards with accurate aiming points up to 500 yards. These caliber specific reticles allow the user to deliver each and every single round with very high precision even when situated from a long distance.
The Bushnell Optics 223 is also extremely bright and clear, giving you a clear and crisp shot of your targets at any range, especially in long range hunting situations.
And I can't forget to mention that the scope features a fast focus eyepiece that provides for reliable and rapid target acquisition​, making this scope very valuable when hunting.
Testing it out was fun.​ I couldn't wait so I zeroed the scope in at 100 yards at an indoor range (rainy that day and didn't feel like getting wet) with a max distance of 25 yards. To do this, just look up the calculators to take into account the short distances at your indoor range.
But for a fair review, and to test my sighting skills, I went outdoors to test it out. My first shot at 100 yards was dead on. Very happy. All my rounds had the same result and I was very happy how easy it was to zero.​ I even hit some 400 yard targets (not all) but most.
Another benefit of course is that it held zero, which again is questionable sometimes for the price.​
Pretty heavy for a scope made for an AR.
Though the picture is very very clear, a bigger sight picture would have been nice to have as it is just small and hard to center at longer distances.
Overall, this Bushnell riflescope is an awesome rifle scope. It's totally waterproof, fog proof and shock resistant. It's such a great durable product for the price which I was very happy with for the price range.
It has features that are typically only found in the high end scopes which makes this scope a great buy for long range shooters and hunters.
Great buy, great scope. Fun to review! 
You can never go wrong with choosing this riflescope for your long range shooting or hunting escapades.
Pros
 Bushnell Lifetime Warranty

 Very clear and bright glass.

 Very durable and made of high quality materials.

 Accurate at long ranges.
Cons
 Pretty heavy (1.5 lbs)

 Site picture was too small for my liking.
Specifications:
Magnification: 3-9x
Objective Lens: 40mm 
Tube Diameter: 1 inch
Eye Relief: 3.7″
Length: 12.2″
​
Bonus – UTG 4-16X44 30mm Scope, AO, 36-color Mil-dot, QD Twist lock rings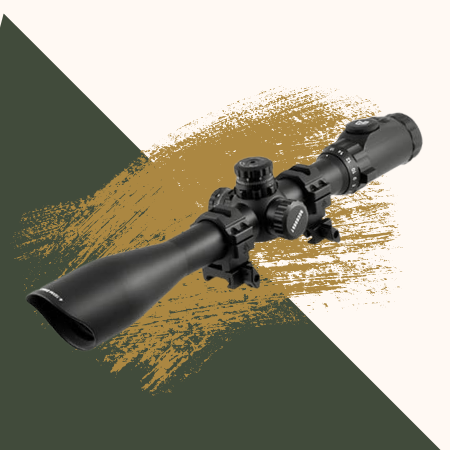 This is a very cool tactical scope and suitable for all sorts of rifles – everything from your .22 to .308 and my favorite application is on an AR 15. It is phenomenal deal for the price and comes with crystal clear visibility throughout the magnification ranges.
Note that this also comes in a more compact version for anyone looking to and the 36 color is handy for low light conditions, including rain and fog.
Specifications:
Magnification: 4-16x
Objective Lens: 44mm 
Tube Diameter: 30mm 
Windage/elevation: 1/4 MOA
Length: 15"
Final Thoughts – Best Optics Under $200
When you start looking at scopes in the $100-$200 range, you can begin to think about buying a high quality hunting scope or a long range scope.
If you're a serious hunter, I'd recommend upping the price point one more time to the $200-$300 range. That said the Vortex Diamondback is capable of serving as a longer range scope for those on a budget.
The Nikon ProStaff is an excellent choice for mounting on a .22 or even a larger calibre gun such as a .30-06. If you're looking for an AR scope the Nikon makes a decent entry level one in the Nikon P-223, the #1 scope on this list.
The nice thing about buying a scope specifically for an AR is just that, it's been designed specifically for an AR. Sure you could mount a number of scopes to your AR, but I find the performance simply isn't as good.
Finally, the Leupold is a steal at this price point. Everyone associates Leupold with high quality manufacturing and for good reason – they've been doing it extremely well for an extremely long time.
After all, there is something to be said for being a perfectionist when you're trying to dial in game that's 400 yards away.
​If you're more advanced and are looking for a rifle scope that is high quality and very accurate and are willing to pay a little bit more, check out my other reviews such as the best rifle scope under $500 and the best rifle scope under $1,000.​
Stay safe and happy shooting.
Thanks for reading best rifle scope under $200 in 2023