Assembling your own firearm is something that only experienced gun enthusiasts should take upon themselves. Only one mistake can be dangerous and lead to an accident, so do not attempt this if you do not possess the necessary know-how.
With that being said, firearm customization, although requiring a certain amount of skill, has a special appeal to it as well. It can be very entertaining, and you can set all the features up to your standards and needs. This is also legal in most American states and jurisdictions, and that is not surprising since firearms are invaluable for any type of personal protection.
In this article, we will discuss the ways you can build your own weapons and will provide you with in-depth pieces of information on how, why, and when to do it. So without further redo, let us start.
Is Building Your Own Weapons Legal, and Must They Be Registered?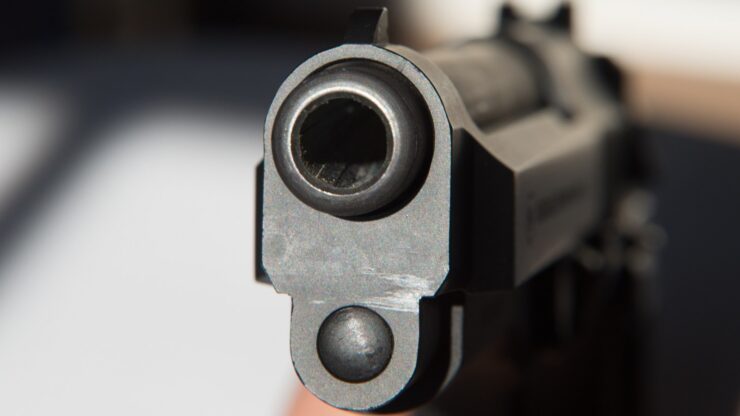 As long as the firearm you are building is strictly for personal use and not for massive manufacturing and selling, it is completely legal. In most states, you will not have to engrave serial numbers either. In a nutshell, as long you can legally buy a firearm, you can use DIY gun kits and build your own.
All the necessary tools, such as 80% lower receivers, slides, grips, and other similar pieces, are considered raw materials by ATF, and they are legal to own and are not considered firearms under the Gun Control Act of 1968.
The most important thing you should bear in mind is that not all states have the same laws when it comes to components, especially lower receivers. The safest course of action would be to check with ATF and see if all the components you plan to use in building a firearm are legal. The component restrictions will generally reflect on firearm customization and various design elements you will be limited to.
How to Build Your Own Weapons, Gun Assembly Kits, Etc.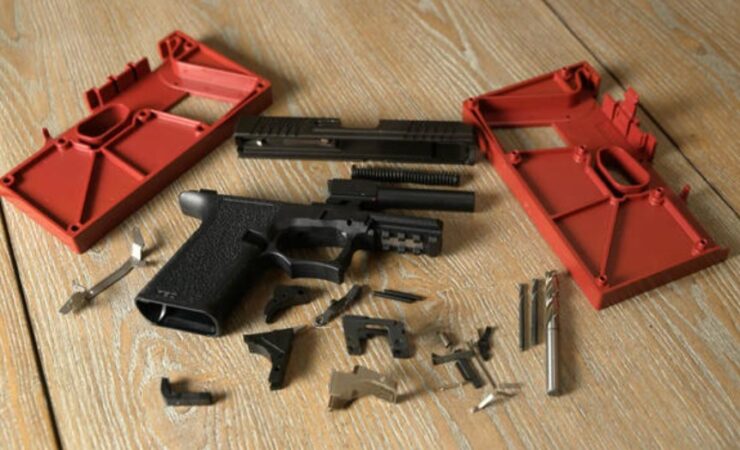 Part of why firearm customization from your household is taking off and becoming increasingly popular is the fact that it is a relatively straightforward process. Multiple components such as frames and receivers are available for purchase online, and you can also buy DIY gun kits, allowing you to design your own gun fairly easily.
Once you acquire an 80% completed receiver, you can finish it in the way it will look, feel, and operate like any other weapon from legitimate manufacturers. You can do so by using several tools such as a jig, manual drill press, and drill bits.
In order to finish your gun from 80 percent, you are required to remove the excess polymer that prevents the slide and trigger assembly from being attached. The slide will come already assembled in some situations, the same as the trigger.
The frame will likely come with the jig, which is a device that holds the object you are currently working on and guides the tool. Essentially it is the device that helps with sanding and drilling. Everything that you order online typically comes with an instruction manual that should ease the whole process, and you will also find various online videos that will guide you through it.
Read also: Best AR-15 Cleaning Kits
Required Tools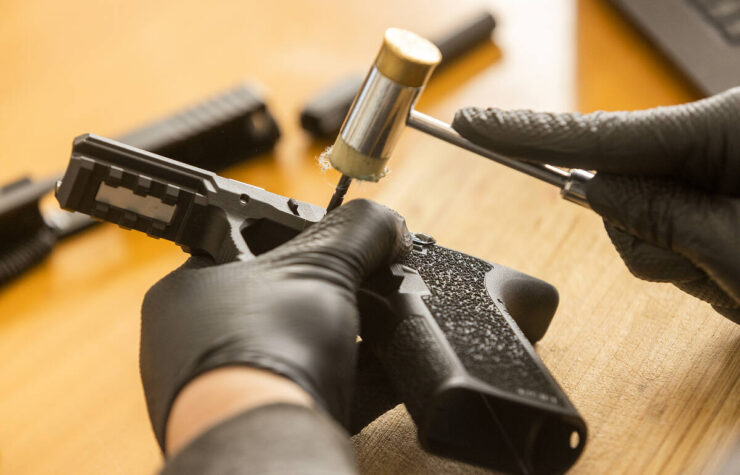 A Dremel or other rotary tool with a sanding drum
A set of metal files
Coarse and fine-grit sandpaper, preferably 100-, 800-, and 1.200 grit
WD-40 and a firearm lubricant
A hammer (It is better to use nylon rather than metal one)
A flathead screwdriver
A bench vise
A power drill
Finishing the Remaining 20% Of the Firearm
Completing the remaining 20% of the gun to make it fully functional is a rather straightforward process and will take a couple of hours, even if you do not have special machinery experience. The tools that we have listed above can be found online, or you can purchase them from your local supplier as well.
You are required to use the machinery and tools for the main fire control pocket, hammer/trigger pin holes, trigger pass-through hole, and safety selector holes on your lower receiver. Afterward, using a frame kit, you will be able to assemble the weapon and turn it into a fully-functioning firearm.
Again, and we cannot emphasize this enough, make sure to inform yourself thoroughly on the laws and restrictions in your state to be completely sure and safe if you want to design your own gun.
Understanding Your Weapon Through DIY Kits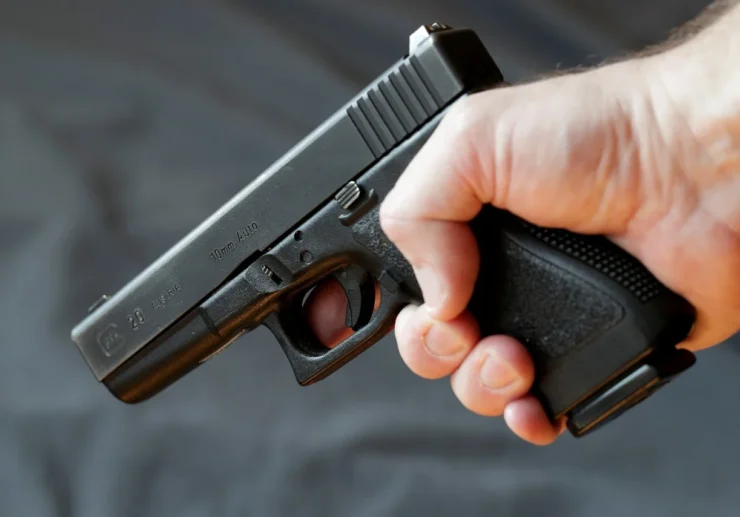 The gun that you are made yourself is more than just a firearm off the books. Firearm customization and a DIY approach to weapons will make you reach a deeper understanding of each and every component used in the whole manufacturing process. This way, you will understand how the gun works and reach a better comprehension of how to clean and maintain it, thus preventing all sorts of malfunctions and jams.
In the process of making a weapon with an 80% lower receiver, you can get creative and design your own piece according to your need and taste. With this approach, you get numerous customization options that otherwise are not possible if you stock the firearm from the manufacturer.
Various colors, logos, personalized engravings, and selector markings are just some of the options you can go for and create a truly unique gun that you will surely be proud of carrying.
To build your own 9mm pistol kit may cost much more than to purchase the one from the manufacturer may be pricier, but it will provide you with a personalized piece made according to your taste.
It is also worth mentioning that shotgun building kits may differ from pistol build, so ensure that you do thorough research before ordering anything. You may require some additional tools, but the principle will stay the same.
As far as the functionality and compatibility go, DIY guns will offer the same as their counterparts from the official manufacturers as long as you do it correctly and all kits and parts are compatible as well.
Final Words
Whichever gun you want to personalize and customize, it is something that has never been easier. Although you should possess the know-how about the guns, with numerous suppliers that can deliver you all the necessary parts, tools, and instructions, you can do it safely.
Building your own firearm will enable you to get a weapon off the books without a paper trail and other privacy concerns Americans have when purchasing from the manufacturer or reseller. In addition, you will get a gun with a unique and exceptional design that will suit your specific needs.