If you're looking to figure out if an American Security Gun Safe is good brand and a good gun safe, maybe our American Security Gun Safe Reviews will help you out!
AMSEC (American Security Safe) is a name that most folks know and respect in the world of gun safes, and since they've been around since the late 1940's, these guys have the game of making top-notch security safes down.
Best Choice
Good Choice
Don't Miss
American Security Defense Vault
Amsec TF5924E5 Gun Safe with 8/8/16 Capacity, Black, 59"x24"x18"
American Security Products Amsec PS1210HD Heavy Duty Pistol Storage Box, Silver
Best Choice
American Security Defense Vault
Good Choice
Amsec TF5924E5 Gun Safe with 8/8/16 Capacity, Black, 59"x24"x18"
Don't Miss
American Security Products Amsec PS1210HD Heavy Duty Pistol Storage Box, Silver
About American Security Safes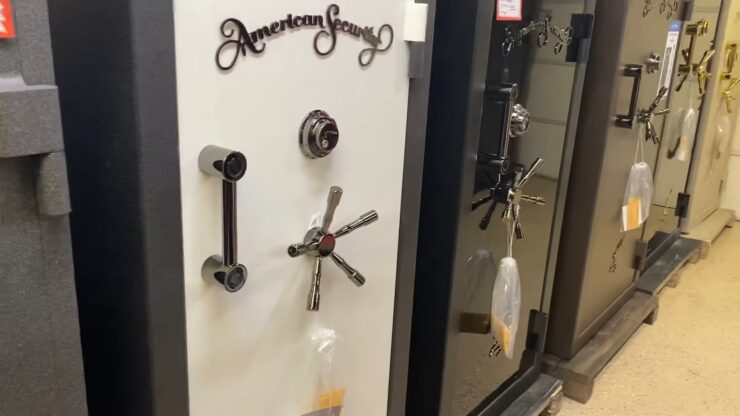 As we mentioned, American Security has been around for well over 60 years, and they've been producing over 6,000 safes a year since they entered the market, which makes them a solid player in the game.
AMSEC takes a holistic approach to security, which assures that each and every one of their gun safes are tailored for specific needs and integrated into a client's risk management program to protect their most valuable assets.
Why An American Security Gun Safe?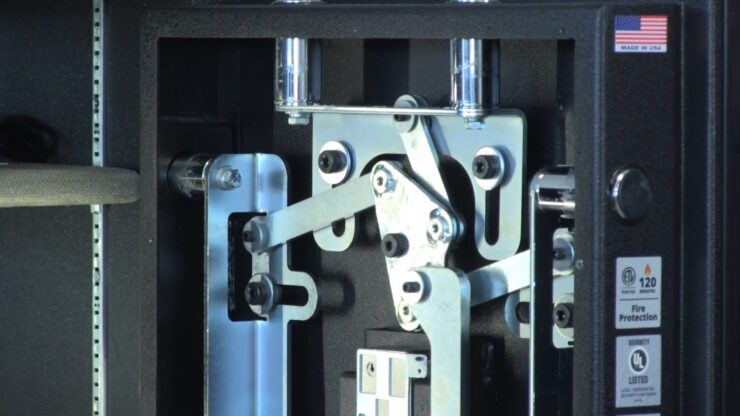 Well, for starters, AMSEC has 7 different series of safes, each of them offering a different level of security, and each of them catering to different needs. Their safes are made with a proprietary blend of concrete and hardened by steel alloy plates. AMSEC safes also sport high-tech locking systems and bolt-work serves to ensure fireproof abilities, durability, strength, and the ability to stand up to any intruder.
If you're not convinced yet, here's something that might sway you into the right direction:
American Security offers master craftsmanship and one of the best lifetime warranties backed by a wide network of providers. Investing in one of their safes might just be the first and last vault purchase you'll ever have to deal with.
Different American Security Gun Safe Series
As mentioned, American Security has 7 different series of safes, they are:
BF Series Gun Safe
SF Series Gun Safe
FV Series Gun Safe
TF Series Gun Safe
HS Series Gun Safe
AM Series Gun Safe
Handgun Series Gun Safe
---
Best Gun Safe Deals
American Security Gun Safe Reviews
1. American Security BF6030 Vault
This hunk of steel sports a 1/2 inch steel-plated door, backed by 1 inch thick dry light insulation. With a total wall thickness of 2 inches on all sides, this safe is fire-and-waterproof, making it exceptional at the task of keeping your valuables safe.
We love the fact that the American Security BF6030 Vault Safe has been designed with a handle that is set to disengage under siege, giving you added peace of mind. You'll appreciate the spy-proof, key-locking dial with its decorative five-spoke handle and pull handle in black, chrome, or nickel finish.
Pros
Comes in an electronic keypad or manual key-lock style safe
Ranks well for fire-resistant safe
Thick front door provides added security
Durable construction for added piece of mind around your family
Cons
Electronic locks, although convenient, have a higher tendency to fail
Safe could have been roomier inside
---
2. American Security Defense Vault Review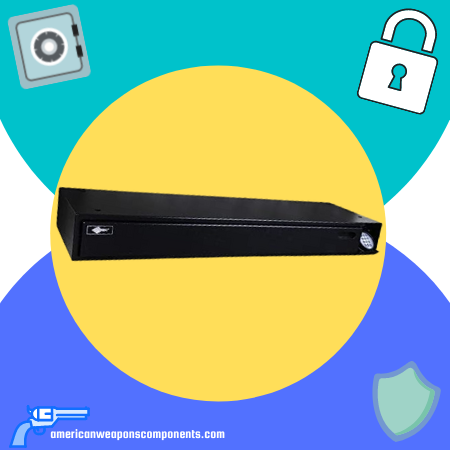 One of the best drawer safes on the market today, the American Security Defense Vault is unreal!
If you're looking for a vault that'll utilize otherwise wasted space, the AMSEC Defense Vault drawer safe is just your thing. This little safe measure in at 6 x 14 x 52 inches, which is just enough to store small valuables (or a handgun), which means you can store it right under your bed. The heavy-gauge steel design ensures durability, and with the ease of the electronic lock and lined slide-out drawer, getting access to what you need when you need it has never been easier.
Pros
Small and compact safe construction
Durable and reliable construction
Convenient electronic keypad for efficiency
Lock has many features including stealth mode for quietness
Cons
No audible warning when the electronic keypad is running out of batteries
Thin drawer safe is not for everyone
---
3. AMSEC TF5924E5 Gun Safe Review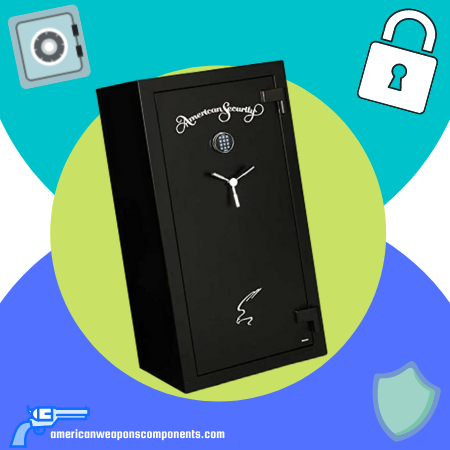 American Security's TF line is their smallest and most economical range of safes, which means that although they don't offer you oodles of space, they still do a pretty great job at keeping your valuables secure.
If you're looking for a simple affordable AMSEC safe and you don't want to store anything extremely valuable, this is a great choice. At 59 x 24 x 18 inches, the TF5924E5 has a 16 gun capacity, and we really love its convenient interior layout with shelving and door storage space.
Pros
Fire-resistant safe, offering 30 minutes of protection at 1200 degrees Fahrenheit
Solid and durable construction
Decent internal space
Affordable compared to other AMSEC gun safes
Cons
Not customizable
Warranty only covers manufacturer defects
Read more about gun safety rules here.
---
4. American Security AMSEC PS1210HD Pistol Safe Handgun Box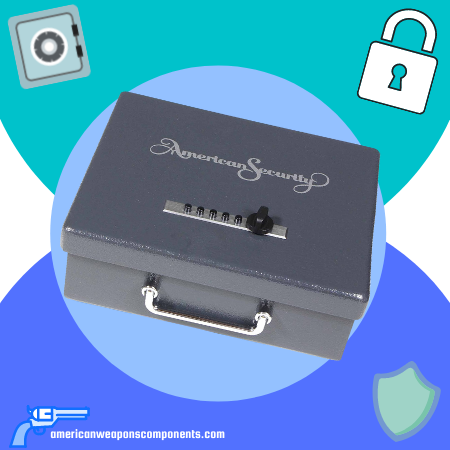 American Security's Heavy Duty Hand Gun Safe is a superior choice when it comes to investing in a bedside gun safe, and it can even be bolted to the cab of your truck if that's what you need! This safe sports a steel carrying handle, which almost makes it look like a metal briefcase.
The total weight of the safe is 23 pounds, and with a lock and lid that weighs in at almost 10 pounds, the gas pistons to lift it really comes in handy. Furthermore, this safe use a 5-button Simplex mechanical lock, which eliminates the use of keys or batteries.
Pros
Lightweight, yet strong and durable for a handgun safe
Big enough for a bedside handgun safe
Simple and elegant design
Can be mounted or stored in a drawer
Cons
Lock can be hacked with enough time
---
Final Thoughts – American Security Gun Safe Review
We've shown you 4 great safes from American Security, which has hopefully helped you narrow down your options. All you have to do now is determine what you're willing to spend and make a smart choice with our recommendations in mind.