Not many activities in the world can compare in popularity to hunting. It is one of the main entertainments that can be carried out regardless of the period of the year or time of day. For successful hunting, having a quality rifle with you that will work effectively in certain environmental conditions is essential. You should choose only the best available today among the many standard models and shotguns with day and night vision sights.
Today, we'll delve into a short review of the shotguns that have stood the test of time, earning the trust of generations of seasoned hunters. For each firearm, we'll provide a concise yet insightful overview, highlighting its core functionalities and distinctive characteristics. Additionally, we'll outline the standout features of the leading models, along with their practical applications, strengths, and potential drawbacks.
Nosler 21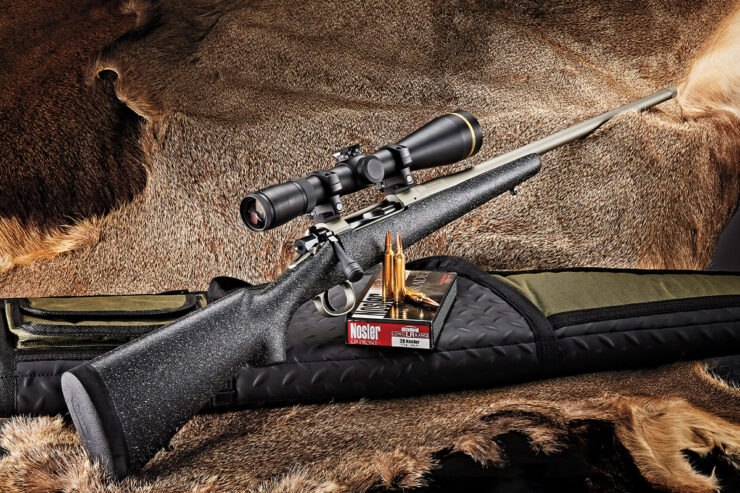 Many experts call this weapon the best for hunting. It has perfect balance and allows even beginners to shoot with high accuracy. This model combines reasonable cost and excellent quality, making it popular in different countries. The Nosler 21 is also the most convenient and easy-to-use rifle.
It weighs just over 3 kg, an excellent indicator for any hunting weapon. In addition, the model does not require complicated maintenance so it can be serviced directly at the hunting site. However, it's worth considering that the Nosler 21 – Manufactured on an EDM machine, so everything about this rifle says quality and premium, including the price.
Stevens 334 Walnut
For hunters who need more than expensive rifles, the Stevens 334 Walnut is ideal. This model is one of the leaders in terms of price/quality ratio. It demonstrates excellent test results and guarantees high shooting accuracy under external conditions.
An essential feature of the rifle is the presence of a three-position safety. It makes it as safe as possible and necessary for hunters with different experience levels. Additional advantages include installing day sights and night vision optics quickly.
Savage Axis II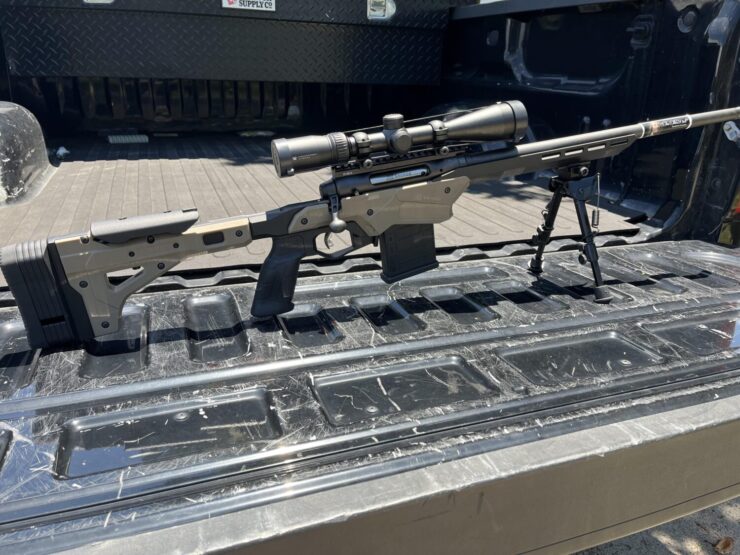 For beginner hunters and professionals on a budget, the Savage Axis II rifle is perfect. It contains everything you need for the most accurate shooting at any game found in your area. Hunters call the low weight of the structure an essential advantage of the model. It weighs less than 3 kg, making the weapon as convenient as possible.
Another advantage is the ease of maintenance and replacement of individual parts. Thanks to this, each hunter can independently service the rifle and only spend a little money on the services of specialists.
Ruger Marlin 336 Classic
A hunter needs the Marlin 336 Classic from Ruger to always hit the target. This comfortable and beautifully designed rifle features a unique lever action that provides smooth action while shooting. Thanks to this, the percentage of inaccurate shots will be low, even for novice hunters.
Another vital advantage of the model is increased reliability. This comes from Ruger's decades of experience in the hunting rifle industry. In addition, experts note excellent balance and relatively low weight.
Tikka T3X UPR
This simple yet effective rifle is a must-have for every hunter. It is intended for shooting large animals but can also be used for more miniature games. This model combines excellent ergonomics, high accuracy, and comfort during shooting. All these qualities make it in demand among beginners and professionals.
Despite all the listed advantages, Tikka T3X UPR is also relatively inexpensive. Thanks to this, it becomes accessible to everyone without exception. When you're using Tikka T3X UPR, the pinnacle of precision lies in the combo of a finely tuned rifle, a strategic shooting stance, and top-tier ammunition. It's a really qualified rifle, but you need experience to use it.
Mossberg Patriot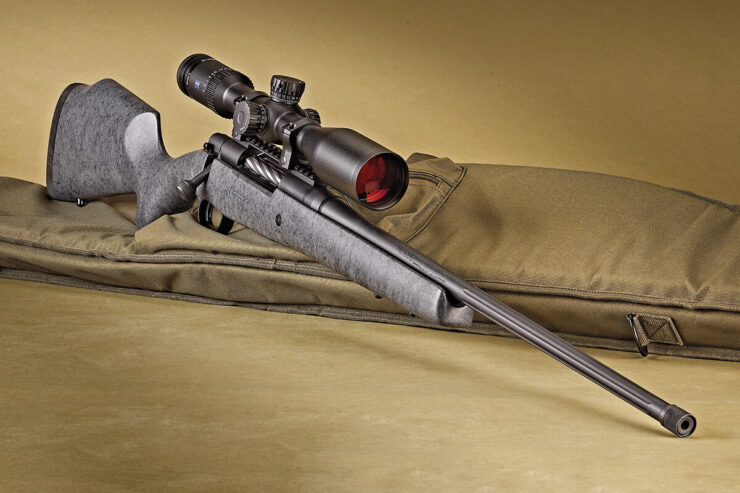 This model of hunting weapon will be equally helpful for beginners and experienced hunters. It has excellent balancing and allows accurate shooting from short and medium distances. The Mossberg Patriot trigger has the broadest possible adjustment range, allowing gun owners to tailor it to their needs.
The design also includes a factory guide for mounting various daytime optics and night vision sights. All of the above, combined with the low cost of weapons, make it one of the most in-demand these days.
Proof Tundra
This hunting rifle is one of the most expensive. Moreover, already on the first hunt, it justifies every cent invested. Its characteristics make it possible to comfortably shoot even from a very long distance and hit targets with high accuracy.
This model is made exclusively from high-quality materials. All its parts are made with maximum precision and fit perfectly. Thanks to this, Proof Tundra has become a standard of reliability and can serve its owner for a long time.
Christensen Arms ridgeline scout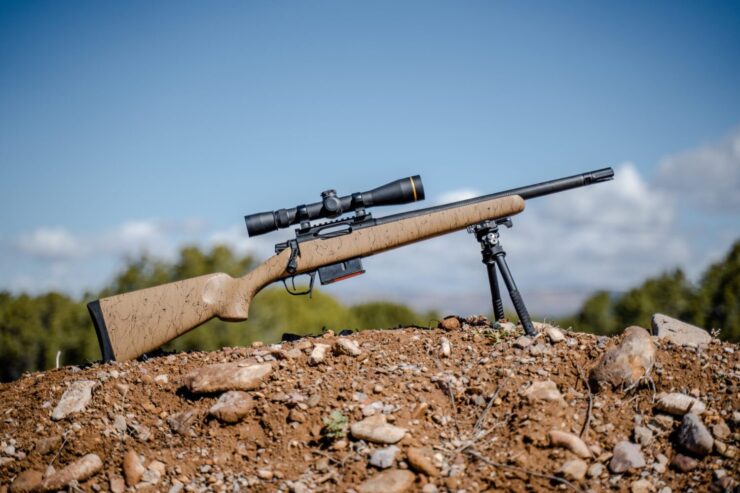 Regarding short hunting rifles, the Christensen Arms ridgeline scout has no equal. It is well-balanced and highly convenient to use. Its capabilities are enough for effective game hunting, from mammals to different species of birds.
The rifle demonstrates high accuracy in all cases and does not let its owner down at the most crucial moment. This model can be equipped with various night vision sights, so it is often used for hunting in the dark.
Weatherby Mark V Backcountry
This accurate and lightweight rifle is ideal for hunters. Initially intended for hunting in mountainous areas, it can also be used on the plain. This model has excellent performance characteristics, which makes it effective under external conditions.
To date, several varieties of Weatherby Mark V have been released. The differences between them are minor, so hunters can choose each. In any case, the rifle will cope well with its tasks and provide the user with high comfort while shooting.
Throughout human history, hunting has been one of the main activities. If in ancient times people used sticks and stones, today guns have become the main attribute of a hunter. Their best models are considered the best choice for beginners and professionals.
They can be equipped with daytime sights or modern night vision optics. In any case, their capabilities will become the main success factor and give the hunter a chance to get his trophy.