Christmas is just around the corner. If you have a shooter or hunter in your life, it might be hard to know exactly what they want, especially if they already have everything … So what kind of gifts should you get for your hunter?
Best Choice
Good Choice
Don't Miss
Also Consider
Vanguard Endeavor ED IV 8x42 Binocular, Premium Hoya ED Glass, SK-15 Prisms, Waterproof/Fogproof
Bushnell 4x21 Hunting Laser Rangefinder Bone Collector Edition in Realtree Xtra Camo
Irish Setter Men's 2864 Vaprtrek 8" Hunting Boot,Black,4 D US
Browning Trail Cameras Strike Force HD Pro X with Card Reader
Hunting gifts aren't easy to figure out, but hopefully, we can help. We've found 20 hunting gift ideas that you could get for your hunter this Christmas. Hopefully, you find something your hunter REALLY wants!
Christmas Gifts for Hunters in 2023
Are these really the best Christmas gifts for hunters? Are these gifts something hunters REALLY want? Well as a hunter myself, I would have to say yes, and all of these gifts are something that any hunter would love to have for Christmas! I've broken the list into 2 categories
Hunting Necessities
Hunting Wants
Hunting Necessities
Below I am only going to review the necessities I listed above that a hunter may need. If you want to know more about the gifts a hunter may want (my second list of ten) just click check price above to learn more! Let's review the necessary gifts that hunters really want this Christmas!
1. Binoculars – Vortex Optics 2023 Diamondback 10×42 Roof Prism Binoculars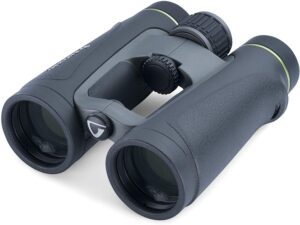 Vortex makes great products. I've reviewed a ton of different Vortex optics rifle scopes and their quality is up there with the best of them. These Vortex Optics Binoculars are no different. Great quality, great look, and great optical system.
These binoculars are perfect in low-light conditions, allowing enough light to come in at dusk and dawn, perfect when you're in a situation where you need to evaluate game, no matter the time of day or condition. If you know a hunter that is in need of some Binoculars, get these. They are probably the best binoculars out there for hunting.
2. Binocular Harness Strap – Vortex Optics Binocular Harness Strap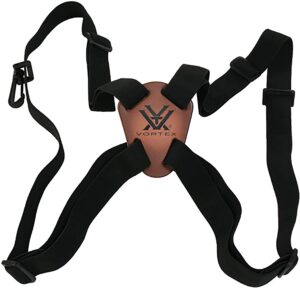 And of course, you can't get a great quality pair of binoculars without having an amazing harness strap to accompany it. What's great about this harness strap is that you can use it for your rangefinder and hunting camera as well.
Having a strap is truly the most comfortable way to carry binoculars for hours. It spreads the weight across the hunter's shoulder for more relaxed viewing. What's great about the strap is it keeps the items from moving and jostling around as you walk, and also frees up your hands, keeping your binoculars close to your chest and out of the way. This is definitely a must have for any hunter if you carry around binoculars, rangefinders, hunting cameras, or anything else.
3. Spotting Scope – Celestron Ultima Straight Spotting Scope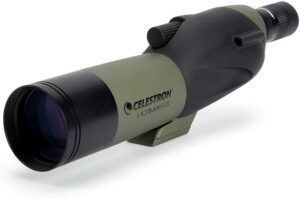 Spotting scopes are great for well, spotting things. Whether you use it to locate game, or just viewing nature and even sporting activities, the Celestron Spotting Scope is a great gift for hunters.
This scope is designed to give you a great performance under a wide range of viewing situations. Every hunter needs a spotting scope as it makes it easier to relocate an area if you lose your position.
4. Laser Rangefinder – Bushnell 4x21mm Laser Rangefinder Camo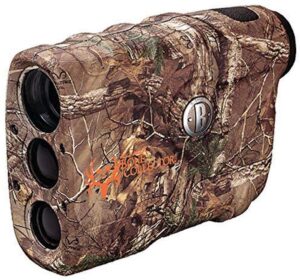 Rangefinders are a great thing for a hunter's arsenal of necessary things to have. Sometimes it's hard to gauge how far a target is, even with a high quality rifle scope or spotting scope. The benefit of a range finder is that it can figure out exactly how far away the target is. The Bushnell laser rangefinder includes an in-view LCD display that provides the exact distance to your target from 10 to 600 yards away.
This is crucial i hitting your target. If you know what your rifle scope is sighted in at, a laser rangefinder makes it easy to adjust the scope to hit your target fast, which could make the difference between walking home with nothing or bringing home the trophy. I highly recommend getting a laser rangefinder as it is one of the best gifts for a hunter this Christmas!
5. Spotting Scope Tripod – Vanguard Alta Pro Aluminum Tripod Kit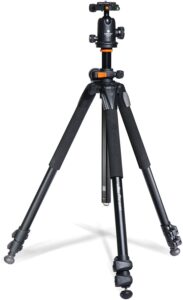 And of course you can't get a spotting scope without a durable spotting scope tripod. Whatever you do, don't go cheap on getting a spotting scope tripod. These tripods need to be able to withstand harsh weather conditions and terrain. The Vanguard Alta Pro is a great tripod as it as great flexibility, stability and great angle possibilities.
It's probably one of the most flexible tripods I've ever used. Other features include advanced camera vibration, shock control, aluminum allow legs, quick-flip leg locks, hexagon shaped central column for extra stability, non slip spiked rubber feet and a removable hook for hanging camera accessories.
6. Rifle Bipod – Ohuhu 6 inch to 9 inch Adjustable Hand Spring Return Tactical Rifle Bipod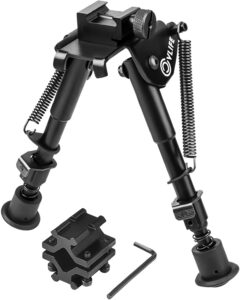 Rifle bipods are great for hunters who use a rifle and need that extra stability to hit any target, especially at long distances. With the Ohuhu hunting bipod, you can adjust your rifle to your desired height. it is built to be heavy duty and very durable, made with strong steel and aluminum.
It's very lightweight and compact to be portable so you can walk around with it still attached on your rifle. It also has adjustable legs with return springs, foldable arms and a quick retraction button for easy operation. This rifle bipod is a must have for hunters who are perched on the ground for an extended period of time waiting for game.
7. Hunting Backpack – ALPS OutdoorZ Commander Freighter Frame and Pack Bag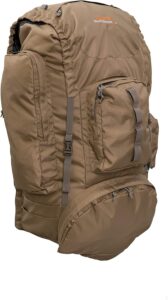 With the ALSP OutdoorZ, you are getting a frame PLUS a 5250 cubic inch Pack bag. It's great for getting all your gear to your base camp, which is extremely important on a long hunting trip. The backpack includes a front pockets, spotting scope pocket, rifle holder, and two side accessory hinge pockets, in addition to the main compartment.
Once you empty out your bag, it can be easily detached so the Commander can be used as a Freighter Frame also. The frame allows you to haul meat from one place to the next and it comes with a unique lashing system to secure your meat.
With as much weight as you'll be carrying, the backpack comes with a padded waist belt and shoulder straps to help with carrying and distributing the weight. There are also pockets for a flash light and knife and a holder for a rifle bipod on the lashing straps. This is a must have for a hunter and one of the best gifts for a hunter you can get this Christmas.
8. Hunting Boots – Irish Setter Men's 2870 Vaprtrek Waterproof 8″ Hunting Boot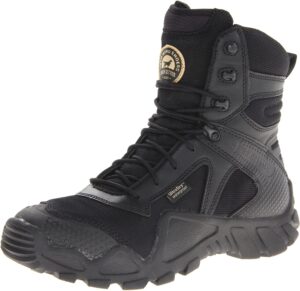 Every hunter needs a good pair of hunting boots. But not just any ordinary hunting boots. These boots from Irish Setter are a game changer. They feature RPM technology, a composite sole material that significantly reduces the weight of the boot.
This makes it 40% lighter that traditional big game hunting boots. It also features ScentBan, various materials from leathers to linens to footbeds, killing bacteria that causes odors. Yup, no smelly feet. Did I also mention that its waterproof?
The boot is constructed in such a way that it combines a moisture management lining with waterproof components for dry, long-lasting comfort and performance. These boots are a necessity for the avid hunter. Definitely add this to your list of best gifts for a hunter.
9. Hunting Gloves – Primos Stretch Fit Gloves With Sure Grip and Extended Cuff

Every hunter needs a pair of gloves to keep their hands warm and protected of harsh environments. Primos gloves are made of quality material and designed to withstand the toughest environments.
The gloves come with SureGrip inch-dots that help with gripping, an extended cuff for further protection, and a call pocket on the back of the hand of the glove. Whether you are a professional, recreational hunter, or even a casual hunter, Primos hunting gloves is a perfect fit for all types of hunters. These are a needed item for any hunter and a great gift and something a hunter will really want and use.
10. Hunting Game Camera – Browning Strike Force Sub Micro 10MP Game Camera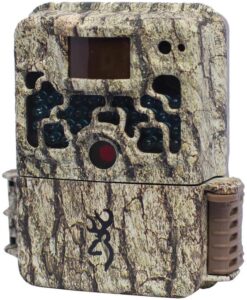 Hunting game cameras are definitely something that a hunter will want this holiday season. Why would a hunter need one, you ask? Hunters sometimes want to capture great photos of the wildlife in the area. Or maybe you want it to catch someone or something lurking in your backyard, while not being seen.
For hunters they are great for capturing wildlife and taking photos of game that is in the hunter's hunting location. The Browning Strike Force camera is one of the smallest high performance cameras in the hunting industry and has the same elite features found in the rest of the Browning trail camera line.
It features a 10MP picture quality, HD video clips with sound and Zero Blur Night IR photos. If you are looking for fast .67 second trigger speeds and night time Infrared flash ranges of 100 feet, this is definitely the camera for you. A hunting camera is a great gift for any hunter this Christmas and he/she will be happy you got one.
Final Thoughts
Getting the perfect gift for your hunter could be tough. Hopefully, this list will help you find the best Christmas gift for hunters. Good luck and happy holidays!