There is a lot of debate going on about the difference between Nikon Buckmaster vs Nikon ProStaff.
So what is the difference between the different Nikon optic lines?
Nikon builds high-quality rifle scopes within 3 main product lines; Buckmasters II, Prostaff, and Monarch. I will provide you with information and reviews about the main differences between the product lines so that you can choose the best rifle scope for your needs.
First Off, Why Nikon Optics?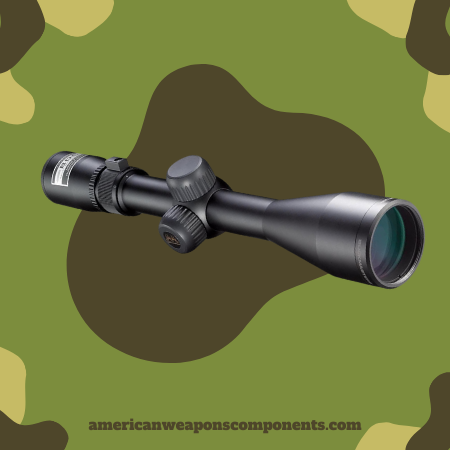 Nikon builds high-quality optics and precision rifle scopes and offers these products through a range of product lines at different price ranges.
Nikon is a leading provider of sporting optics and imaging products headquartered in Japan.
The group of companies that combine to form Nikon can be traced all the way back to the early 1900s and some of their products include riflescopes, cameras and lenses, binoculars, and spotting scopes.
Nikon consistently researches and develops technology to improve optical performance and measurement systems in order to deliver high-quality products to its customers around the world.
They offer entry-level scopes for budget shooters all the way to superior precision scopes for series hunters and shooters.
Nikon's biggest and best-selling product line is their ProStaff line however they also produce high-quality scopes under the Buckmasters II and Monarch lines.
Within each of Nikon's series, they build rifle scopes with different features and magnifications including their popular BDC reticle. For example, the Nikon ProStaff 3-9×40 is likely one of their top-selling scopes.
When you purchase a Nikon optic it also comes with a Nikon's lifetime warranty. This lifetime warranty is amazing. If you have any defects or anything wrong with your Nikon, you can send it to get fixed and sometimes fully replaced.
OK, so what is the difference between Nikon Buckmaster and ProStaff?Nikon ProStaff vs Buckmaster – The Differences
I have heard this question asked a lot. A lot of it has to do with price and which scope within each product line you are talking about.
So now I want to provide insight into the biggest differences between these scope series to help you make better and more informed decisions when buying a rifle scope.
Let's start with the Nikon Buckmaster.
1. Nikon Buckmasters II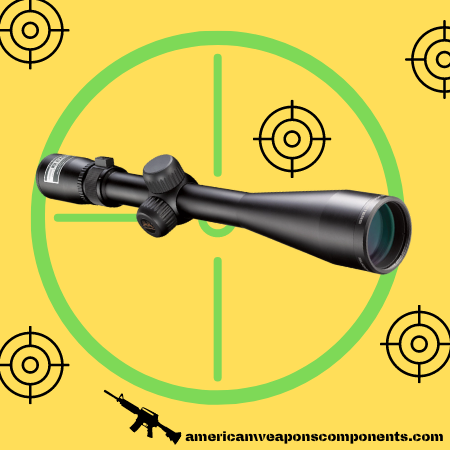 Nikon built their all-new Buckmasters II series in recent years to enhance their product offering and upgrade the optics targeting serious hunters and shooters.
There are a few other older Nikon Buckmaster scopes, but​ today we are going to talk about Buckmasters II.
The Buckmaster II is considered Nikon's entry-level optic behind the Prostaff.
All scopes in this line are under $200.
It's optimized for those who are passionate about hunting deer.
The Buckmaster II is Nikon's most recent and well-respected scope within the series and has an extremely bright field of view with consistent eye relief, featuring 98% light transmission.
The Buckmaster is waterproof, featuring Nikon's BDC reticle, and comes with a lifetime manufacturer's warranty.
It has a consistent and comfortable 3.6″ of eye relief. 3.6″ of eye relief should be plenty and will give you a great field of view (FOV) throughout the entire magnification range.
You should be able to zero this scope in less than 12 rounds using the right techniques and using a boresight. Expect to hit the same target whether you are using 3x or 9x.
With the right techniques and using a bore sight, you should be able to zero this scope in using less than 12 rounds and expect to hit the same target whether you are using 3x power or 9x. This scope is a good buy for the money and will compete with others that are double the price.
The Buck masters II line only features two different scopes:
Nikon Buck masters II 3-9x40mm – built for short to mid-range
Nikon Buck masters II 4-12x40mm​ – built for longer range
2. Nikon Pro staff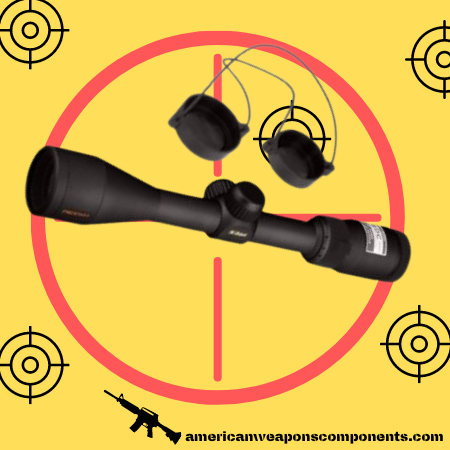 The Nikon Pro Staff series used to be the company's budget line, and probably still is in some cases when comparing the bottom scope products in the Prostaff line.
There is a big variety of prices in this line ranging from $100 to $600.
Most are typically under $300 however there are certain models that exceed this price range depending on the size of the objective lens and magnification range all the way up to $600.
These scopes are more than enough for most hunters and shooters because of Nikon's multicoated optics which help with light transmission and clarity.
You will probably not notice the difference when in Cabela's or BassPro however a more serious shooter will be able to tell the difference when actually using the rifle scope.
There are three different series in the Prostaff product line with a variety of different scopes and price ranges in each series:
| | | |
| --- | --- | --- |
| Series | # of Scopes | Price Range |
| Prostaff | 14 | $100-$230 |
| Prostaff 5 | 23 | $200-$600 |
| Prostaff 7 | 10 | $250-$500 |
The Prostaff I'm featuring today to compare the Buckmasters II with is the Nikon Prostaff 3-9x40mm
Key Differences Between Buckmaster vs Prostaff
In low light conditions, the Prostaff is superior to the Buckmaster because you are looking through higher quality lenses with 98% light transmission versus 92% which enhances the clarity and brightness.
Some also notice that they both perform equally at close distances such as under 150 yards and at the low end of the magnification range however if you compare the Buckmaster and the Prostaff at longer distances at the highest magnification range, you will get more clarity with the Prostaff.
For the price, the added clarity and light transmission that will give you an advantage in darkthirty might be worth the additional investment.
In the past, most people probably started out with the Prostaff series and will find that the scope is good for the price and suitable in most hunting conditions. But now with the Buckmaster II (priced under $100 on Amazon), people are now beginning to start out with the Buckmasters II.
If you find yourself at the range or out hunting with a friend who has mounted a Buckmaster, give it a try. Personal preference will be a contributing factor in determining which rifle scope is best for you.
The other thing I will recommend is looking for rifle scope sales. Often, Cabela's and BassPro have competing sales in order to move their inventory.
Amazon does a great job in competing with these brick and mortar stores and I have consistently found better deals online.
Currently, Amazon is actually offering the Nikon Buckmaster II for cheaper than the Nikon ProStaff. Don't ask me why.
Comparing The Nikon Optic Lines
Nikon stands apart from its competition by focusing on the development of lens multicoating to enhance optical clarity and light transmission.
The company has, for instance, developed the technology to produce rifle scopes with up to 98% light transmission which allows the shooter or hunter to have superior clarity and ability to distinguish between different colors in low light conditions. On a side note, their ballistic match technology is a great tool.
Nikon Buckmaster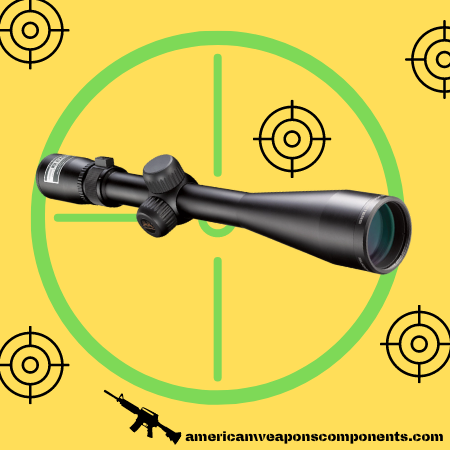 The Nikon Buck masters II was developed from the Pro Staff however Nikon upgraded some of the core features and technologies to produce a slightly higher quality product for a fraction of the cost that is designed for serious hunters and shooters looking for the added optical precision and light transmission.
Nikon Pro Staff
The Nikon Pro Staff series is suitable for most hunters and shooters looking for a good scope on a budget. Ranging from as low as $100 to as high as $600, these riflescopes offer fully multicoated optics with up to 98% light transmission with precise adjustment and will fit into anyone's budget. They come with varying objective lenses, magnification, and multiple reticle options.
Nikon Monarch
Nikon Monarch series is the company's premium product line that features their Ultra ClearCoat optical system and different Eye Box Technology which works to provide additional eye relief without sacrificing field of view. These riflescopes are noticeably superior to the ProStaff models however you will pay a premium for the Monarch.
Comparison Table
| | | | |
| --- | --- | --- | --- |
| ​ | Nikon Buckmasters II | Nikon Prostaff | Nikon Monarch |
| Rating | | | |
| Magnification | 3-9x | 3-9x | 4-16x |
| Objective Lens | 40mm | 40mm | 42mm |
| Exit Pupil | 4.4-13.3mm | 4.4-13.3mm | 2.6-10.5mm |
| FOV | 11.3-33.8 ft @ 100 yds | 11.3-33.8 ft @ 100 yds | 6.3-25.3 ft @ 100 yds |
| Tube Diameter | 1 in | 1 in | 1 in |
| Eye Relief | 3.6 in | 3.6 in | 4 in |
| Weight | 13.1 oz | 13.7 oz | 19 oz |
| Length | 12.3 in | 12.3 in | 13.5 in |
| MOA | 80 | 80 | 40 |
| Parallax | 100 yds | 100 yds | 50 – infinity yds |
| Reticle | BDC | BDC | Mildot |
| Light Transmission | up to 92% | up to 98% | up to 95% |
| Price Range | $100 – $150 | $100 – $600 | $250 – $1000 |
Conclusion Nikon ProStaff vs Buckmaster
Though the Prostaff and Buckmaster are nearly the same in every category, the biggest difference between the Nikon ProStaff vs Buckmaster is the additional light transmission (98% vs 92%) which is more desirable if you are shooting in low light conditions and want the advantage of optical clarity and brightness that it provides. They have also used higher quality lenses that lead to its superiority over the ProStaff.
Whether you are looking for a good hunting rifle scope or one for the range, both the Buckmaster and the ProStaff will be sufficient. These scopes are both solid and worth the money as you are getting a better product when comparing it to competitors at the same price range. They are both suitable on a range of calibers including the .22 lr, 30-06, and .308. I even recommend these scopes on a AR 15 setup.
Stay safe and happy shooting!